Four Questions Your Dentist Wishes You Would Ask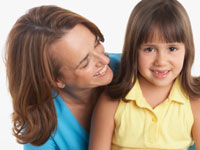 The technology and treatment options for consumers of dental care have greatly improved over the last 20 years. The new dentistry now provides you with the opportunity of maintaining your natural teeth throughout your life. One of the ways this is accomplished is by referral to a dental specialist to treat specific dental problems.
When dentists refer you to a specialist, your understanding of the problem and decision for treatment is vital in determining a specialized dental plan. The plan for your dental health and your general dentist's overall goals often depend on these specialized resources.
When you are referred to a dental specialist, he or she becomes a part of your dental team. Although your specialist will give you information about the reasons for the referral and the treatment, there are also some active steps you can take to increase your participation in the dentistry treatment and healing process.
A query of dental specialists indicates that there are some questions that they would like you to ask to enhance the treatment outcomes they seek as a result of your dental plan. Answers to the following questions will often augment the information provided by your general dentist and enable you to clarify any further questions you may have about the specialized treatment you are receiving.
What is the cause of the condition that you are treating?
What treatment gives you the best overall outcome and how will it help you?
What can you do after treatment to help the healing process?
What can you do to control the condition in the future or make sure it doesn't happen again?
These four questions will help you gain insight into the disease process that led to the need for dental care treatment and the prevention and self-care measures you can incorporate into your life to avoid future problems. With this information, you can also work with your general dentist and the dental team to maintain your dental health plan.
Specialized dental care for your dental needs is one of the ways the new dentistry has brought innovations in diagnosis and treatment to benefit consumers.
By Brian DesRoches, PhD
Dental Emergencies and First Aid Procedures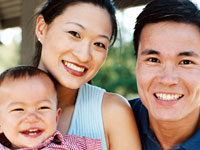 The following first aid procedures are important steps for handling dental emergencies or facial injuries. They provide temporary relief and help in their proper repair or healing. As with any injury, always follow up with personal care from your dentist or physician.
Bitten Tongue/Cut Lip
Clean gently with a cloth. Apply cold compresses to reduce swelling. If bleeding is severe, go to an emergency services provider. After bleeding has subsided, rinse with warm salt water.
Broken Jaw (Possible)
Don't move the jaw. Secure it in place by tying a scarf, necktie, or towel around the jaw and over the top of the head. Apply cold compresses to reduce any swelling. See your dentist or emergency services provider immediately.
Broken Tooth
Rinse the mouth with warm water. Try to remove any dirt, blood, or debris from the injured area using sterile gauze or a clean cloth and warm water. Apply cold compresses on the face next to the injured tooth to reduce swelling. See the dentist immediately. Place the broken piece in a small container of whole milk.
Knocked-Out Tooth
Annually, more than two million teeth are knocked out accidentally; more than 90% of them can be saved with proper treatment.
Holding the tooth from the crown (top part), rinse off the root. Don't scrub or remove any attached tissue fragments. Gently hold the tooth in its socket. (Young children may accidentally swallow; use your judgment.) If this isn't possible, place the tooth in a cup of cold whole milk. Avoid using low fat milk, powdered milk, or milk products like yogurt. Never put the tooth in mouthwash or alcohol. Avoid scrubbing the tooth or touching the root end. Get to the dentist immediately (within 30 minutes) and take the tooth!
Objects Trapped Between Teeth
Try gliding dental floss between teeth (dental tape is often useful in removing shredded dental floss.) Sometimes tying a small knot in the floss may help, too. Avoid using any sharp or pointed objects. See a dentist if object can't be removed.
Toothache
Toothaches can result from different causes. Rinse mouth with warm water. Remove any food trapped between teeth with dental floss. Avoid applying aspirin on the tooth or gum tissues. If a cavity is suspected, insert a small cotton ball or cotton tip soaked in oil of cloves (eugenol). Do not cover a cavity with cotton if there is facial swelling or pus. See a dentist as soon as possible.
Always consult with a dentist if you have questions regarding any dental problem.
By Brian J. Gray, DDS, MAGD, FICO